Valid through: April 30th, 2021
Don't get the blues from the blue
What is Blue Light? Where does it come from? What you can do.
Download the flyer here.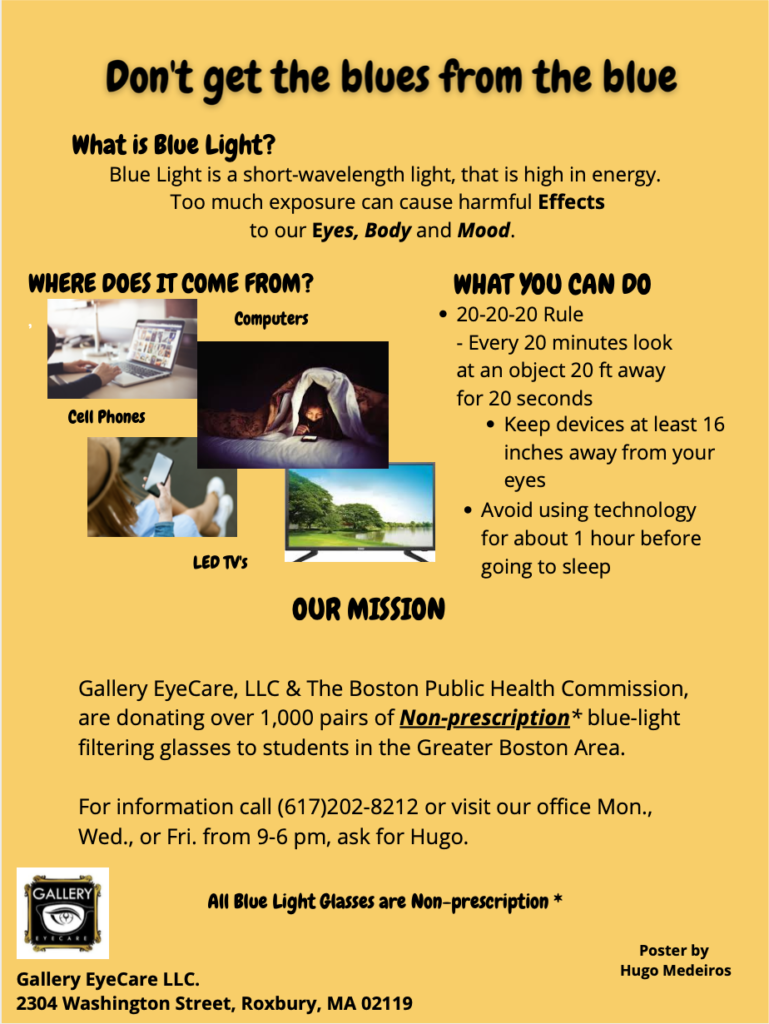 Together with the Boston Public Health Commission for Blue Light Glasses, we are donating over 1,000 pairs of non-prescription blue-light filtering glasses to students in the Greater Boston Area!
Contact us for details and more information.